If you are a fan of oil-rubbed bronze fixtures and hardware, then you know that its proper upkeep requires special attention. This beautifully finished metal is susceptible to some natural change and wears over time, therefore today, we'll be telling you everything you need to know about how to clean oil-rubbed bronze cabinet pulls.
Well-maintained hardware goes a long way in enhancing the appeal of your favorite furniture pieces. However, cabinet pulls are always in constant use, therefore is no surprise that these are one of the most touched surfaces in homes.
If you've tried in the past to clean kitchen cabinet knobs and pulls to no avail, do not panic. With the right method, you can ensure your cabinet handles stay clean and look like new. Discover different and effective ways to clean oil-rubbed bronze cabinet pulls.
How to Clean Oil Rubbed Bronze Cabinet Pulls FAQ
What is bronze?
Bronze is a copper-based alloy that is categorized as a red metal because of its reddish tint. Aside from that characteristic, bronze is hard and somewhat brittle and is also resistant to saltwater erosion.
What are the types of bronze?
The five most common types are aluminum bronze, leaded bronze, manganese bronze, phosphor bronze, and silicon bronze.
Why choose oil-rubbed bronze hardware?
You can find a bronze bathroom, shower, and kitchen faucets; Roman tub faucets; shower systems, and bathroom accessories, like towel bars. Oil-rubbed bronze fixtures lend a distinguished look to your bathroom, says Trillium Architectural Products. To achieve this finish, a dark oil solution can be rubbed over copper-plated hardware like for example copper cabinet knobs.
What are some problems with oil-rubbed bronze finish?
Oil-rubbed bronze fixtures can accumulate minerals and hard-water spots.
If your oil-rubbed bronze faucet is turning green or if it has hard-water stains, you will need to determine how best to clean it. They require special treatment in order to maintain their special finish.
How do you clean oil-rubbed bronze pulls?
To clean the hardware, use a mild liquid soap in warm water. With a soft cloth wipe the surfaces gently. Then use fresh water to rinse the hardware, and a clean dry soft cloth to blot it dry. This will remove most surface impurities like salt or dirt. Find out How to Choose Knobs and Pulls for Kitchen Cabinets
How do you keep oil-rubbed bronze looking new?
Remove the handles, wipe with a clean cloth, rinse with water, and dry. Once completely dry, dab a little baby oil or coconut oil on with a cotton ball, then buff with a soft dry cloth. It should look brand new.
What cleans oil rubbed bronze?
When trying to remove these spots or stains, you should never use abrasive cleaners, abrasive sponges or harsh chemicals, like bleach or limescale remover. Any of those can damage the finish of your fixtures and possibly void your warranty. Instead, try using plain water and a soft cloth first.
Why oil rubbed bronze turns green?
Bronze is actually made from 88 percent copper and 12 percent tin, so this reaction is not that surprising. The green patina is called a copper oxide and can also be seen on a wrist or finger when the jewelry being worn oxidizes.
Is wax goo to slow down the process of oxidation?
All bronze darkens with age, however, waxing may slow the process of oxidation.
To apply the wax, you need two 1- to 2-inch paint brushes that will be used only for cleaning bronze. Do not use brushes that have been used for other purposes as chemicals may remain in the bristles and transferred to the patina finish, which may cause permanent discoloration.
Start by applying a protective circle of tape around the metal ferrules that hold the bristles in the brushes you are using. This will help prevent scratching of the surface when applying the wax and when dusting.
Wipe bronze free of any dust and fingerprints using a clean, dry, cotton cloth. Use one of the brushes to remove dust from small crevices or hard-to-reach places.
How do you get rid of green oxidation?
To get rid of the green oxidation, you can try mixing 2 tablespoons of baking soda and some lemon juice until it has a toothpaste-like consistency. Spread this over the green parts of the fixture and rub it in well using a soft cloth. Then, you can rinse it off with warm water and see if the green marks are gone. If not, repeat the cleaning process.
How to remove tougher stains from different metal variants?
For copper, rub lemon or a mixture of salt and vinegar to get rid of grime.
Chrome and steel hardware can be easily cleaned with a vinegar-soaked cloth but for rusts, use an aluminum foil soaked in water and then scrub. Avoid using steel wool or rough cloth on stainless steel, since they can damage the surface.
Brass is beautiful but tarnishes easily. This can be treated with a mixture of vinegar (½ cup), salt (1 teaspoon), and flour. Alternatively, you can use a chemical cleaner like Brasso.
On the other hand, the pewter never tarnishes and can be easily cleaned with vinegar, salt, and flour paste.
To clean kitchen cabinet hardware made of silver, mix 1 tbsp. ammonia with 1 pint of water and wipe with a soft cloth.
How to care for oil-rubbed bronze cabinet pulls?
Sand down your pulls to repaint. Sand down the finish on your pulls if it has become severely damaged and you decide to repaint it. Starting with sanding will create an even surface, but isn't always necessary depending on the damage.
Use a spray finish. Try spray paint that mimics an oil-rubbed bronze finish. Use this method for a quick update to your cabinet pulls.
Spray several thin coats of your spray paint on rather than one thicker coat to help it bind and cure better to the metal.
Use an aging solution on brass to help achieve the same cured look created by oil-rubbed bronze. Do this only for very damaged oil-rubbed bronze fixtures.
How to Clean Oil Rubbed Bronze Cabinet Pulls
Wipe your oil-rubbed bronze fixture with just water on a soft cloth. Often water is all that is needed to clean this type of finish.
Use a non-abrasive sponge for light scrubbing. Dampen a soft sponge to remove hard water stains. Buff dry with a soft cloth.
Try a vinegar solution for stubborn stains. Mix one part vinegar with one part water for use on more difficult marks on your bronze finish. Do this for any hard water deposits that just water won't remove.
Test the vinegar mixture on your cabinet pulls first by dipping a q-tip into it and applying it to the metal to determine what effect it will have before you use it on the entire surface.
Gently rub the vinegar mixture onto your cabinet pull with a soft cloth, or soak a paper towel in the mixture and leave it on the fixture for about 15 minutes.
Use just a dry cloth or towel to absorb any moisture, without rubbing or buffing.
Use high-quality wax. Apply a very thin layer of wax intended for metals to your fixture. Do this to help maintain the shine and protect against water stains.
Wipe down with oil. Use a very small amount of vegetable oil on your fixture every so often. Don't use it so much that it leaves a residue that will come off on your hands.
Harris Cleaning Vinegar cleans and refreshes. The combination of vinegar and essential oils removes dirt, grease, and grime safely from most household surfaces.
Suitable to use on stainless steel cabinet knobs, ceramic cabinet knobs, glass cabinet knobs, and much more. For use in kitchens, bathrooms, and more on windows, showers, toilets, etc.
Make chemical cleaners a thing of the past with this safer vinegar essential oil formula.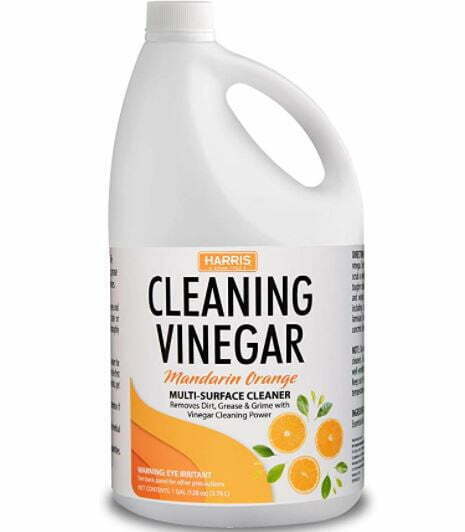 Features:
Mandarin Scent
Powerful Cleaner
Versatile
Instantly equip yourself with all you need for a sparkling home with the E-Cloth Home Cleaning Set.
Seven specialized microfiber cleaning and polishing cloths master every mess; all with just water. Additional dusting cloth traps particles ordinary dusters simply push around.
Cleans with the power of masses of precision-engineered microfibers, plus water's molecular might. No need to add additional cleaners.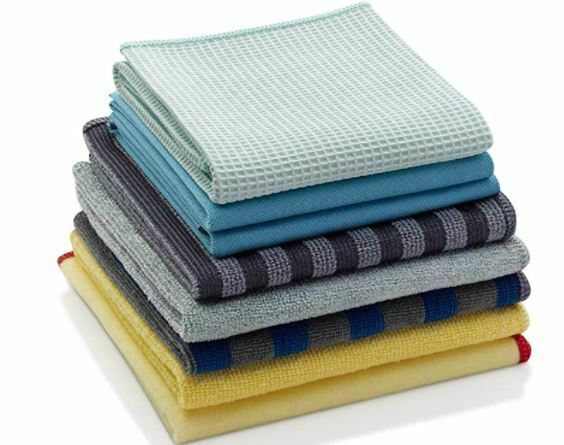 Features:
Eco-savvy
Effective
Reusable
Since 1935, Trewax has been a leading provider of surface protection and restoration products.
Trewax Paste Wax is made with natural Brazilian Carnauba wax, the worlds' hardest natural wax. It provides a lustrous, hard, and long-wearing finish.
Trewax is great on hardwood floors, fine furniture, granite, marble and bronze, and more. This paste wax dries quickly and is non-slip. Restore some of your favorite parts of your home with Trewax Paste Wax. Great for wooden cabinet knobs!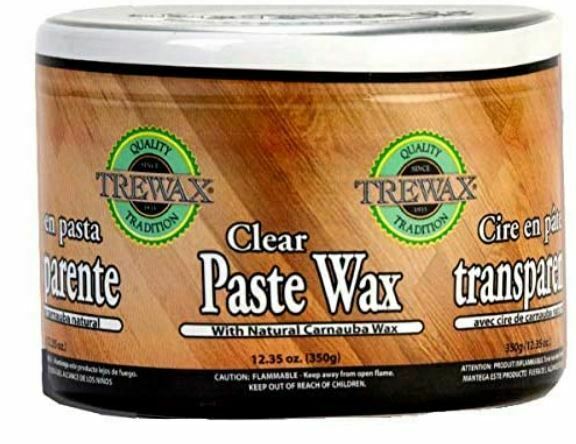 Features:
Dries quickly
Non-slip
Long-wearing finish
A superior, versatile all-purpose oil. Wesson Vegetable Oil can be used for baking or frying and has a light taste that allows your cooking flavors to shine through.
Soybean oil is a vegetable oil extracted from the seeds of the soybean. It is one of the most widely consumed cooking oils.
This product does not contain any of these common food allergens.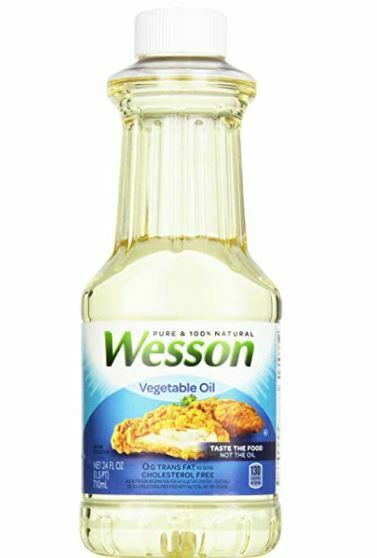 Features:
All-purpose cooking oil
Cholesterol free
How to Clean Oil Rubbed Bronze Cabinet Pulls Additional Tips
Don't use steel wool or very scratchy, abrasive sponges or cloths. Also, avoid bleach-based or other harsh cleaners.
Prevent hard water stains from forming by blotting your fixture dry whenever you see drops of water.
Always dismantle your cabinet hardware entirely so that you can clean the knobs, pulls, hinges, and other parts thoroughly.
When soaking hardware in a cleaning solution, ensure that they are fully submerged for best results.
Sometimes oil from your skin might leave fingerprints on surfaces when cleaning, so avoid direct contact.
Always leave your hardware parts to dry completely before mounting your cabinets again.